Save time searching
for brand assets
The most user-friendly way to manage all your brand files,
designed specifically for the needs of marketing teams.







Brandox is the centralized home for your brand
A visually organized platform that ensures a consistent brand experience. Store and share all the files your team needs in one place and avoid constantly looking for assets.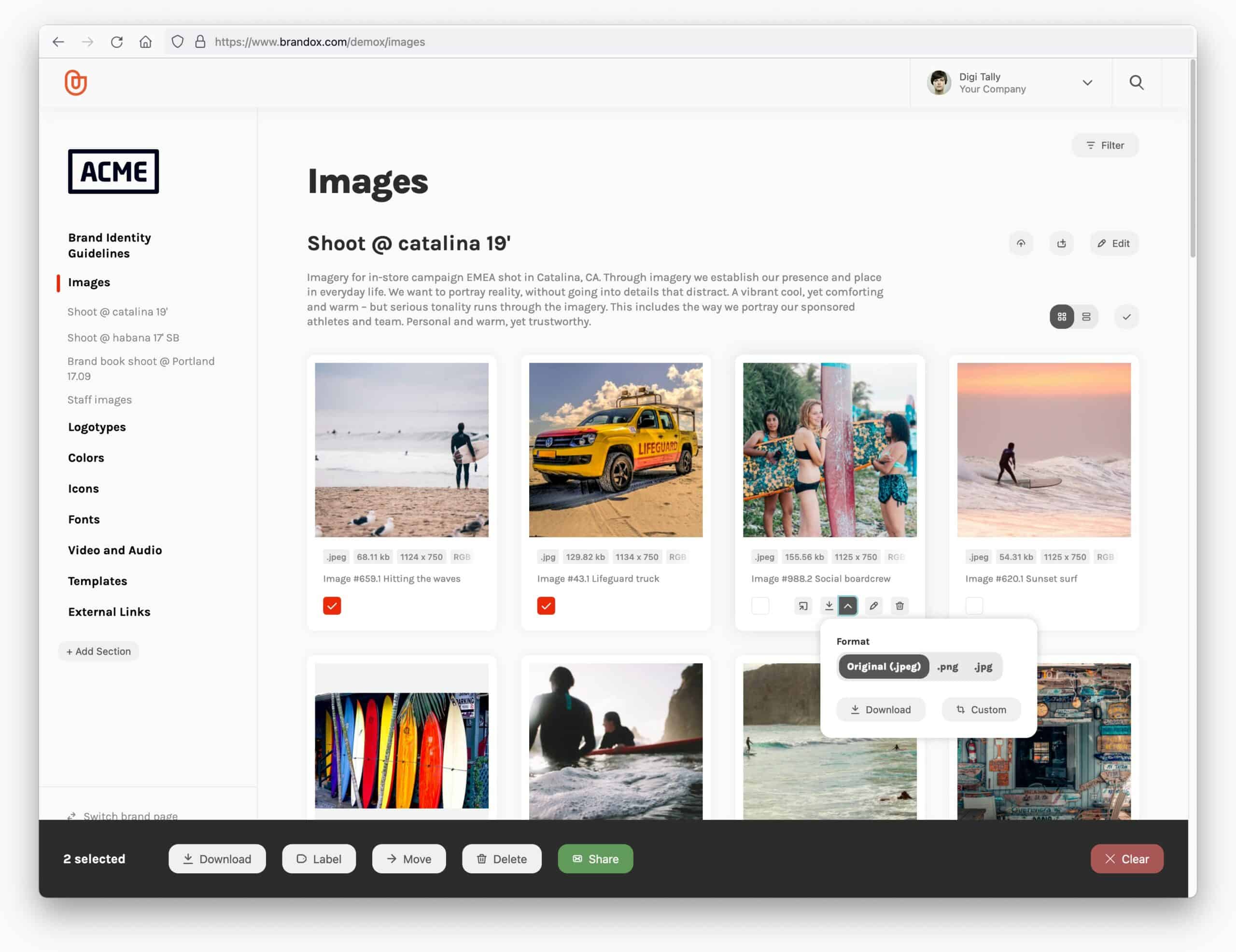 Give your brand the introduction it deserves
Add content blocks to your brand page to make sure your assets are used in a correct and consistent way, and keep your team on the same page.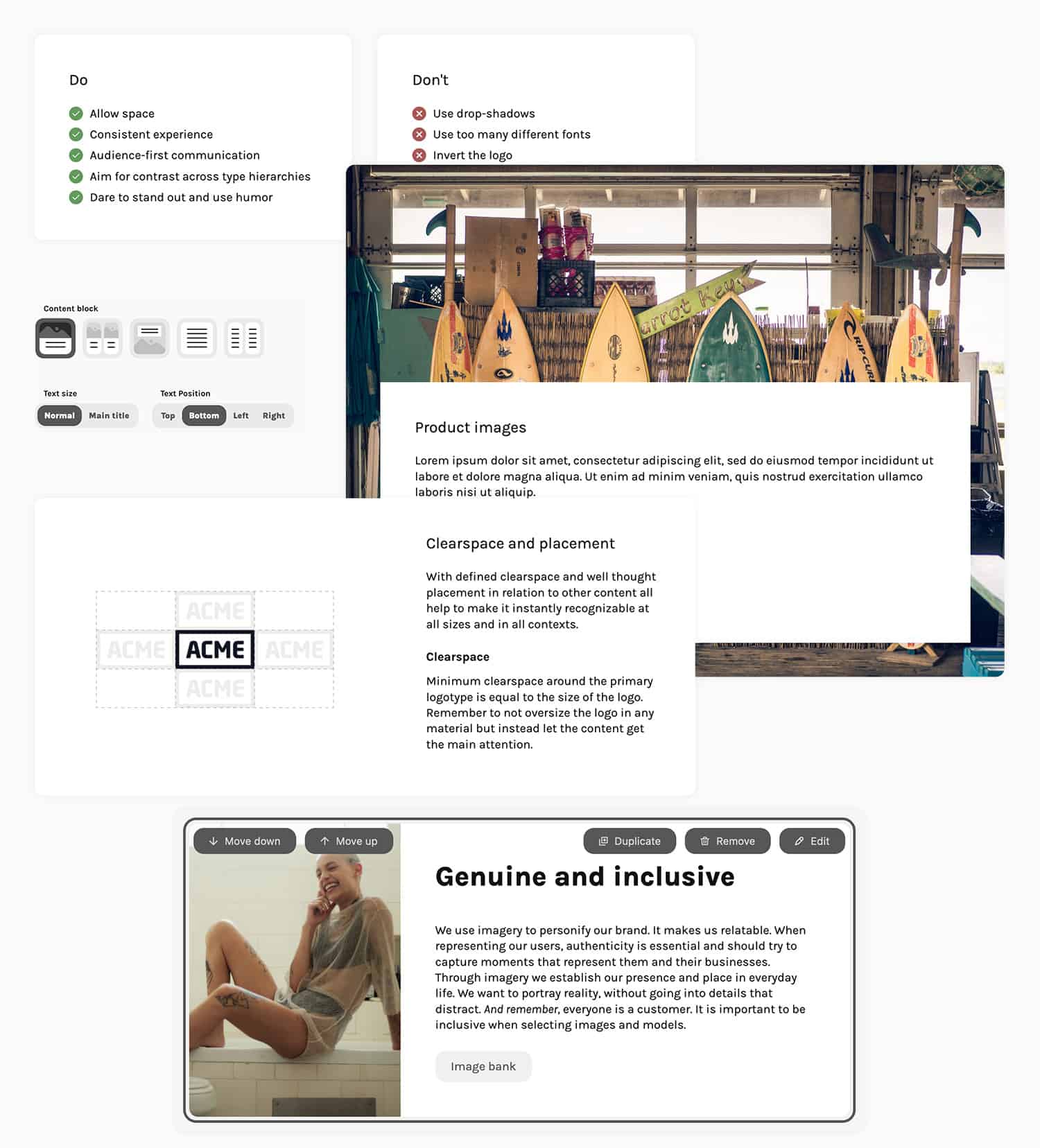 Choose between different block types

Upload images

Dos and don'ts

Buttons to link to external resources
Keep your brand consistent
Ensure brand consistency while sharing your brand assets. Each brand page comes with a customized log-in page and URL. No more sending files via email and hoping for the best.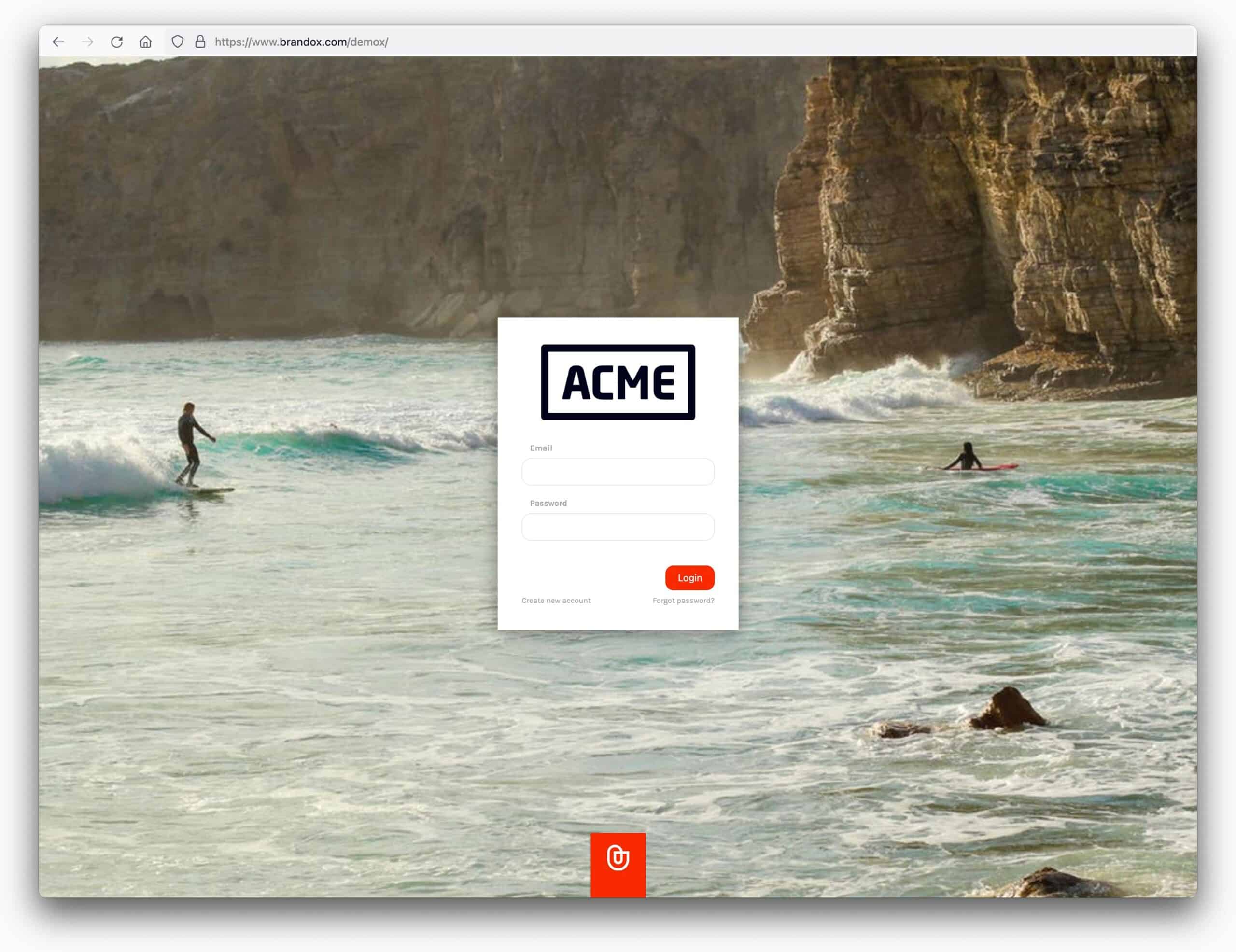 Customizable URL
Branded log-in page
Public or private brand page
Simplified internal & external sharing
Secure & reliable
Use your own domain (CNAME)
White label options
Your new centralized source of truth
Invite colleagues & external partners to collaborate, regardless of location or device. Anyone with access can upload / download files to your Brandox account.
Unlimited users
Advanced access levels
Simple internal & external sharing
User groups
Secure & reliable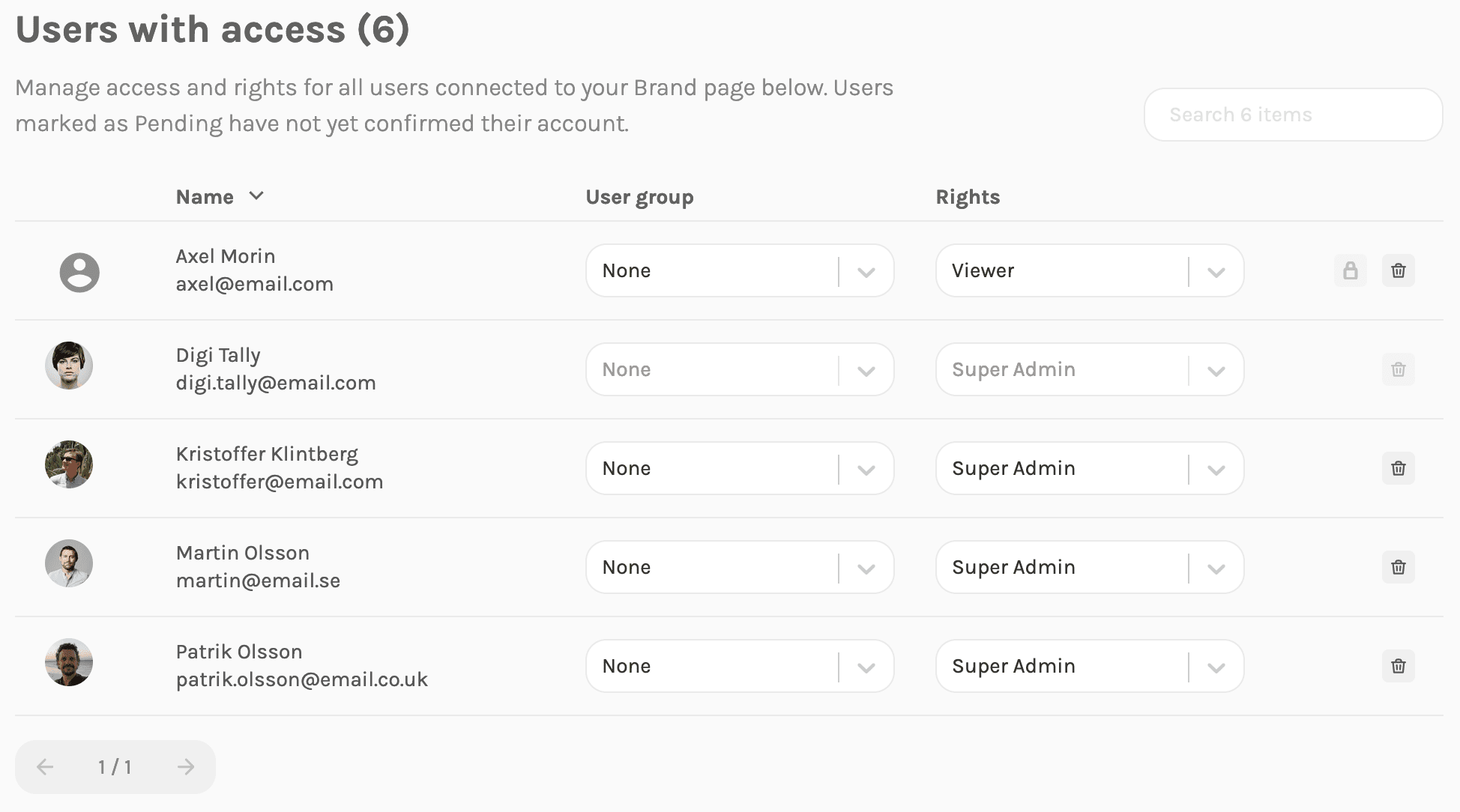 Calculate the time you'll save with Brandox
On average, you spend 19% of your day looking for files. That adds up to a whole workday every week searching for files!
Cut that time in half with better organization and sharing of your marketing files.
Calculate the time you'll save with Brandox.
Result
Your company saves a whopping
[RESULT] hours per year with Brandox
5
The system is so easy to set up and use. We had masses of images uploaded and tagged very quickly. Shout out to the excellent support service as well!
5
It saves me time and offers a perfect overview of the current material, it's easy to update and works perfectly for the recipient – for me it's journalists, advertisement, event organisers and even coworkers!
5
Brandox is a great tool for managing and sharing our company brand assets. It's so easy to register, set up and share. Brandox is in many ways a true time-saver.
5
Since we're all based in different countries this is an easy tool for sharing our graphic material. We've tried more advanced solutions before but ended up being too advanced in the long run. It's just what we need, not more – not less!
Pricing Plans
Standard
10GB storage
1 brand page
Unlimited users
Custom Log-in page
Custom URL
Support
EUR 108 billed yearly
Start Free Trial
Standard
10GB storage
1 brand page
Unlimited users
Custom Log-in page
Custom URL
Support
USD 120 billed yearly
Start Free Trial
Most Popular
Pro
100GB storage
Up to 10 brand pages
Unlimited users + groups
Custom log-in page
Custom URL
Support
Advanced access levels
Multi-asset editing
Brand page analytics
Content blocks
CNAME + Whitelabel option
EUR 828 billed yearly
Get Pro
Most Popular
Pro
100GB storage
Up to 10 brand pages
Unlimited users + groups
Custom log-in page
Custom URL
Support
Advanced access levels
Multi-asset editing
Brand page analytics
Content blocks
CNAME + Whitelabel option
USD 948 billed yearly
Get Pro
Enterprise
5TB storage
Unlimited brand pages
Unlimited users + groups
Custom log-in page
Custom URL
Support
Advanced access levels
Multi-asset editing
Brand page analytics
Content blocks
CNAME + Whitelabel option
EUR 3,948 billed yearly
Get Enterprise
Enterprise
5TB storage
Unlimited brand pages
Unlimited users + groups
Custom log-in page
Custom URL
Support
Advanced access levels
Multi-asset editing
Brand page analytics
Content blocks
CNAME + Whitelabel option
USD 4,188 billed yearly
Get Enterprise
Contact support to add more storage
This will be billed yearly in addition to base subscription pricing