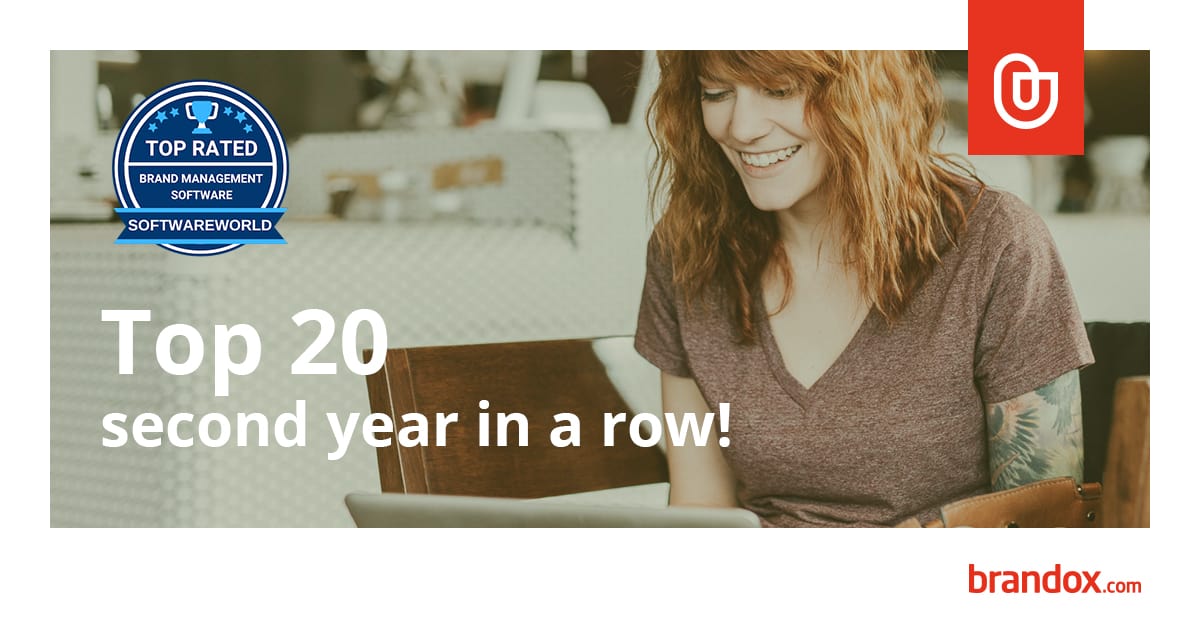 Brandox named a Top 20 Brand Management Software
Software World has named Brandox a Top 20 Brand Management Software pick for 2020. Brandox appears in the top 20 for the second year in a row.
In their review of Brandox, SoftwareWorld says:
If your business is struggling with file management, then Brandox is your one-stop solution…Regardless of device or location, Brandox allows access to easily upload and download files for the smooth functioning of the business. Brandox is professionally crafted software for the professionals in the business.
Being recognized as one of the leading software options for brand management is very exciting for our team. Above all, this news highlights our commitment to our users. Our main goal is to keep Brandox user-centered and helpful to our users around the world.
See the full list on SoftwareWorld's website here.
Do you have a question about your account? Contact us. 
Want to learn more about Brandox? Sign up for a one-on-one demo now.