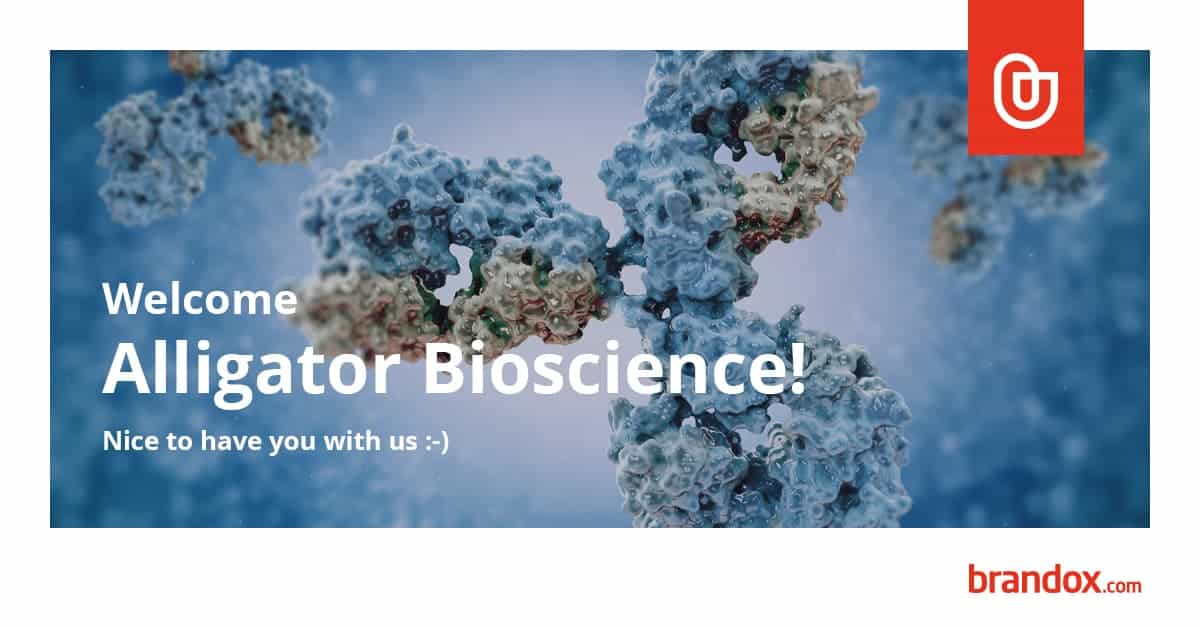 Welcome Alligator Bioscience!
We're interviewing some of our end users to find out how they are using Brandox and how it makes their workday easier. We talked to Cecilia Hofvander, Director Investor Relations & Communications at Alligator Bioscience.
Alligator Bioscience is a clinical-stage biotech company developing antibody-based pharmaceuticals for cancer treatment. The company specializes in the development of tumor-directed immunotherapies.
-——
Welcome to Brandox, how does it feel?
It feels great! For the first time, we have a platform that gives us and all our coworkers a good overview of our brand and all its components.
How many users do you currently have access to the Brandox?
At the moment we are about ten people internally working on the platform. Also, we have our communications agency and the agency that handles our annual reports involved. It's a good workflow and everybody finds what they need. A near-term goal is to have the entire organization involved on the platform.
Can you give an example of how Brandox simplifies your workday?
We've got a lot of people in our organization that are traveling around the world holding presentations on the company and our various projects. Brandox is a great place to keep track of the latest versions of the presentations and it also functions as our graphic library. We keep all kinds of illustrations of projects and processes on Brandox. When somebody needs to assemble a presentation all the content can be found online, and that saves us a lot of time.
-——
Have a look at https://alligatorbioscience.se/ and learn more about their progress.
Alligator is using Brandox – Standard package with 10 GB storage and unlimited amounts of users. This package includes a custom URL and landing page to make their brand look good from every aspect.