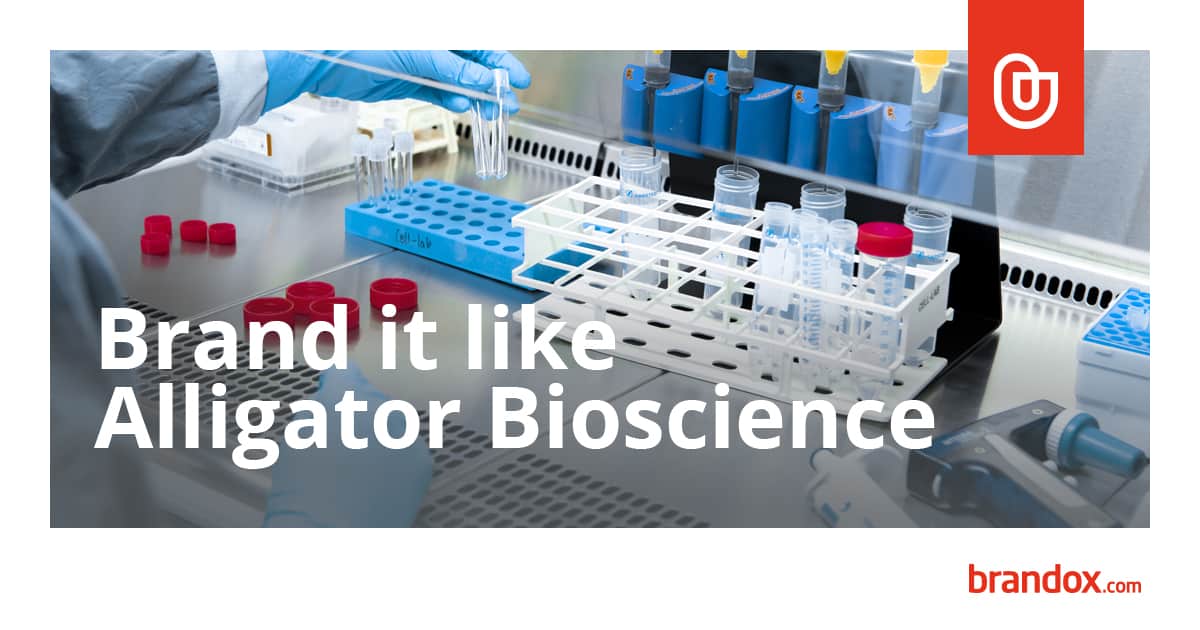 Creating brand organization within the life sciences industry
Cecilia Hofvander has been the Director of Investor Relations and Communication at Alligator Bioscience in Lund, Sweden since 2017. Alligator Bioscience is a biotechnology company developing antibody-based pharmaceuticals for cancer treatment.
The company specializes in developing tumor-directed immunotherapies. They are active in the early stages of drug development, from idea to clinical phase II studies.
Finding a new, better solution for brand files
In the past, the IR and communication team at Alligator Bioscience stored their files in folders on a shared disk. However, that led to recurring problems. "People had difficulties finding what they were looking for, and were often uncertain about whether it was the latest version," says Hofvander.
The frustration of having to repeatedly look for files, then confirm they were the right ones led to a search for an alternative. "We decided to try Brandox because of the simplicity of the product and the budget-friendly cost," she adds. The Alligator Bioscience team know they had found the right fit when they saw how easy it was to share single brand files with external users.
Brandox really delivered on its promise of simplicity and value for money.
Better organization for the whole team
The result of the switch to Brandox has been clear for Hofvander and everyone involved in communications and investor relations. "People within the organization can now quickly get what they need, which has harmonized all of our branding and marketing materials."
The benefits continue outside of the office as well with Hofvander reporting that corporate branding in external presentations has greatly improved. An added bonus is the time administrators in the organization save from not guiding people to files every day.
Overall I give Brandox a 10/10. My advice to anyone thinking about using Brandox is simple – Get it!!
Results after using Brandox:
More organization for brand and marketing materials

Better trust in brand materials

Less time spent looking for files