How do I crop an image in Brandox?
The built-in crop tool allows you to crop image files within Brandox before downloading them. You can use this on any image or vector file format including JPG, PNG, EPS, TIFF, PSD, and AI.
To crop an image
Click the Download button for the file you want to crop, and click Custom. This will open the image in focused preview mode with the crop tool active.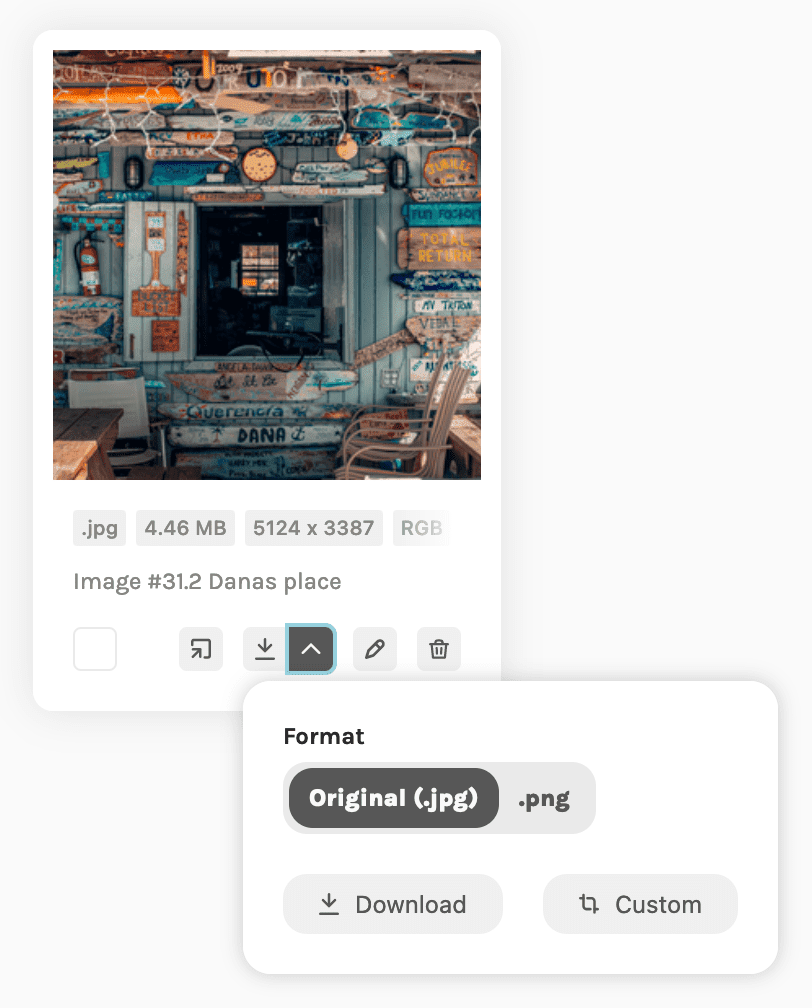 You will see an area of the image is already highlighted with selection boxes visible. Move these boxes around to select the exact area of the image you want to crop and download. In the resolution area, type in the exact dimensions of the image.

We also have pre-set dimensions for the main social media platforms: Facebook, Instagram, Twitter, and LinkedIn. You can use these as guides for cropping your images. The pre-set sizes available will be different depending on the size of the original file.