Sharing files with Brandox
Sharing files is simple with the built-in sharing tool.
There are no restrictions on how many files you can share at a time. You can share files of different formats, and share files from multiple sections.
How to share files:
Select files to share by clicking on the paper plane icon. Click the icon on each file you want to send.
As you click the icon, the file will be added to the share tool at the top-right corner of your brand page. The tool will briefly flash orange as a new file is added.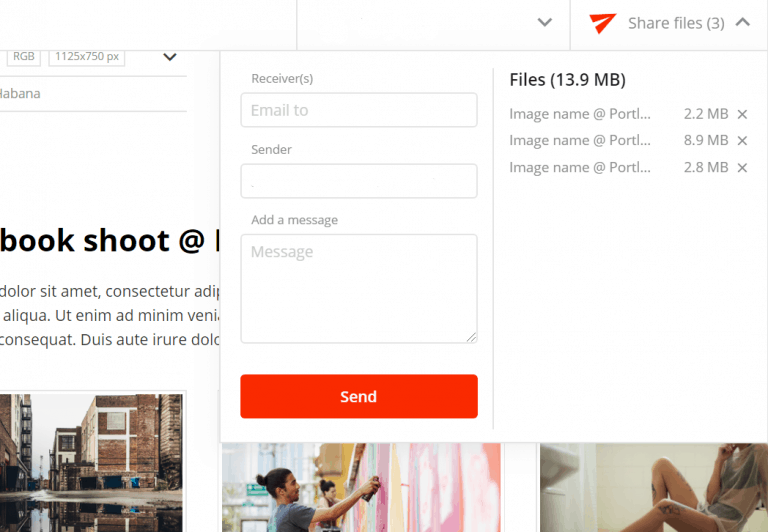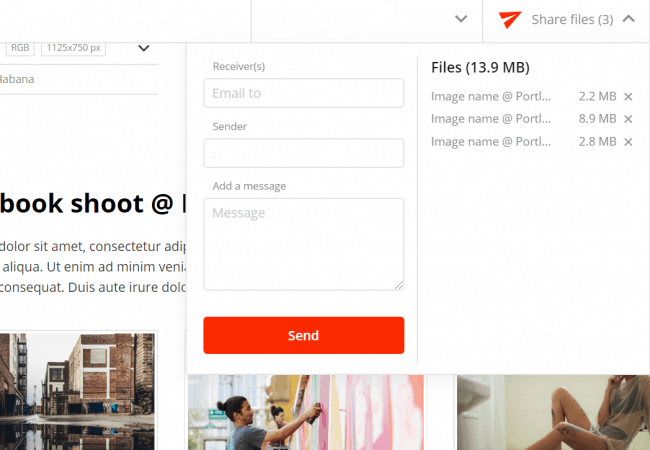 Once you've selected all your files, click the arrow to open the tool. Fill in the email of the receiver and double-check the email address of the sender. Brandox automatically fills in the sender's address as the email connected to the user account that is logged in. Add a message if you wish, then click Send.
The receiver will receive a download link in their inbox. When they click this link they will download the files directly to their device.