How can I use brand page analtyics?
Go to Page Settings from the top dropdown menu
Go to the Brand page analytics tab
From here you can access various information on how you brand page is being used. For more fine grained isights you can also filter the data by user or date.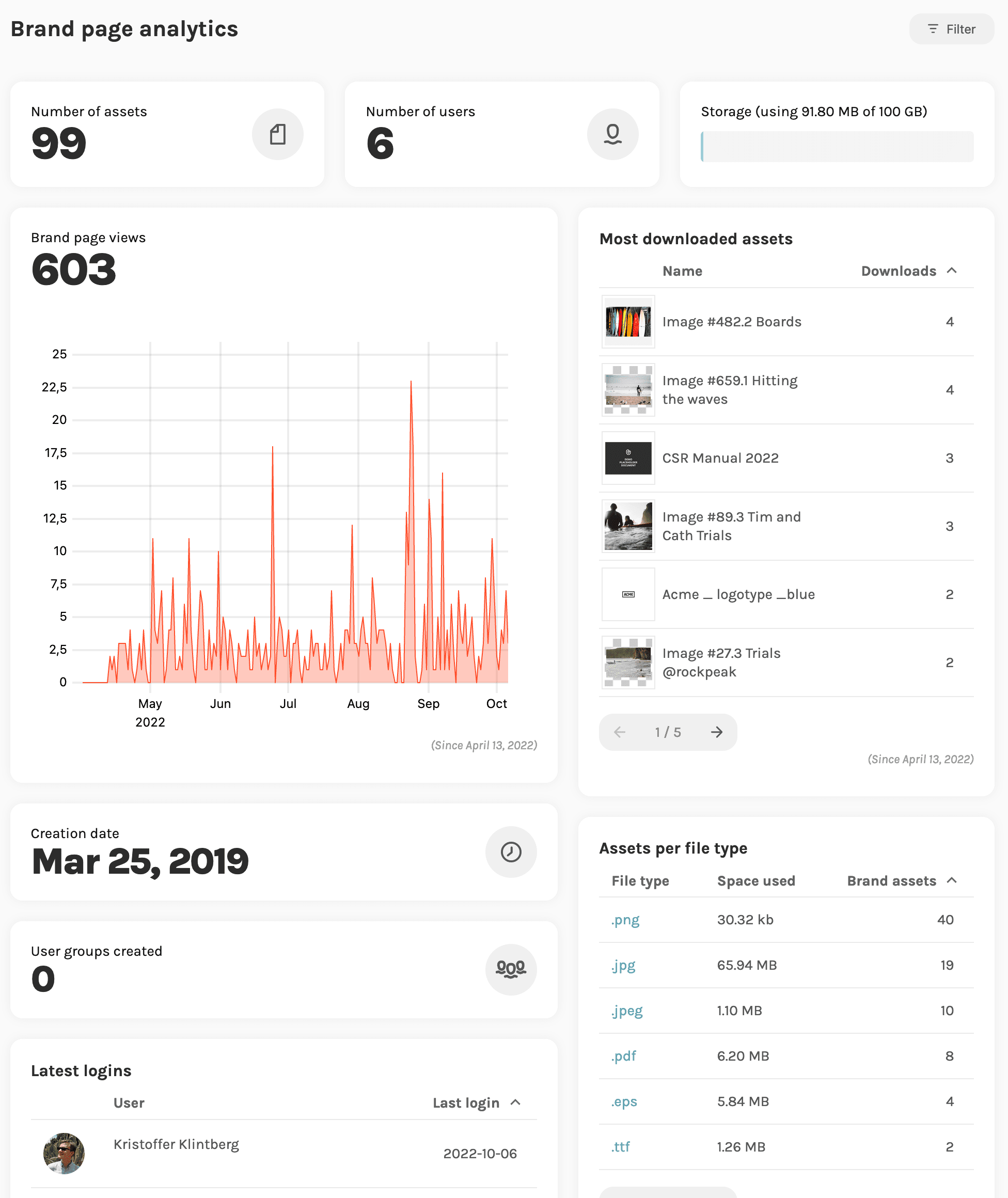 Brand page analtyics are only available for our Pro and Enterprise plans.