Guide: Using Brandox for media relations
Getting the right message and image for your brand out into the world takes a lot of work. At Brandox, we've designed our software to help make things easier for everyone focused on marketing and branding.
We've put together a quick summary of how to integrate Brandox into your media relations projects.
Note: these tips work better if your brand page is set to Public in the Page Settings area.
1. Rethinking the folder
Brandox is specifically designed to provide a quick overview of the assets you upload. To achieve this we ditched the traditional folder structure and opted for a visual approach instead.
When you upload images or graphic files to the platform, Brandox displays a preview of them. This allows you and visitors to your brand page to quickly skim through all your assets and find the right asset.
You'll save a lot of time compared with clicking in and out of different folders. Plus, the visual overview gives your brand a cleaner, more organized look.
Visit our Demo Page to see for yourself!
2. All files hosted in the same place
The platform is also designed to host every file format your team needs for marketing and branding purposes. That means you can host EPS, TIFF, AI, and PSD files in the same place you store your JPEG and PNG files
As an added bonus, anyone downloading images from your page will have the option to quickly convert files to JPEG or PNG while they download. They can also resize the image at the same time.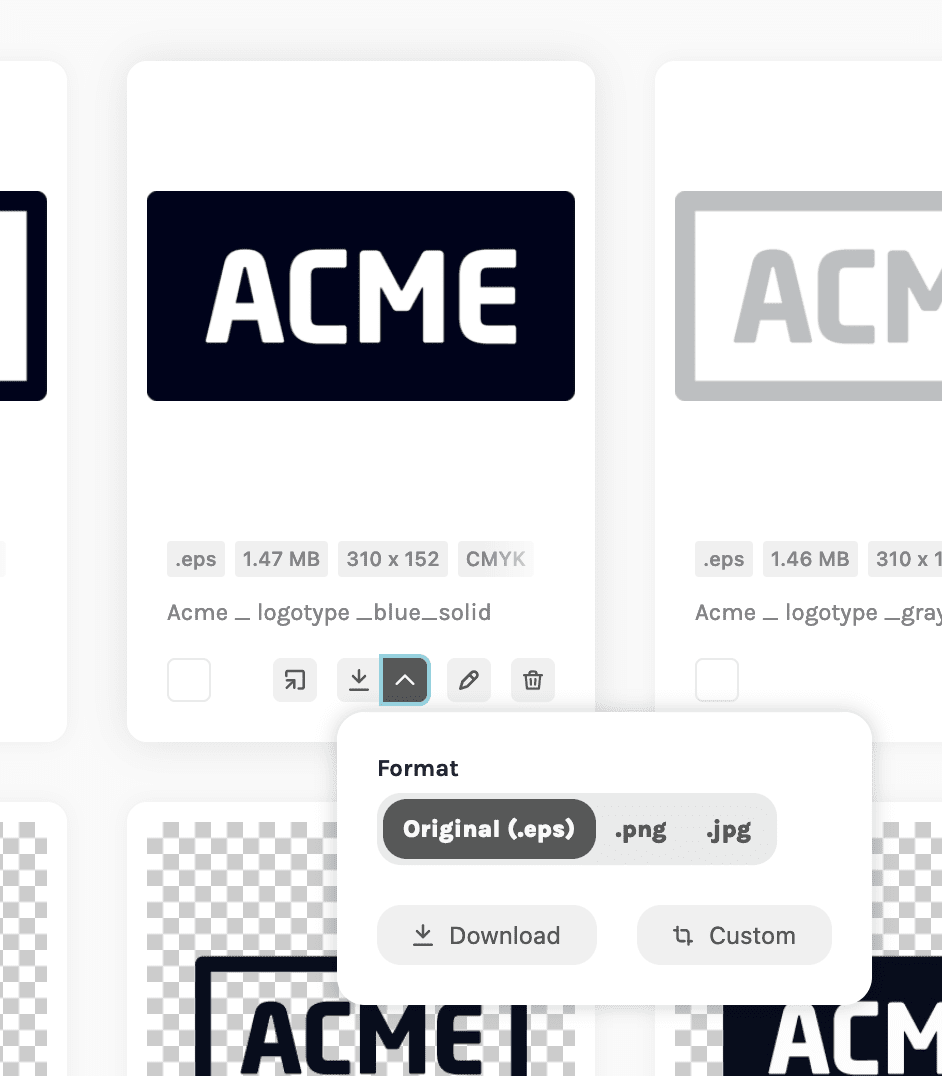 This keeps things simple for you so you can direct people to your brand page to get the exact size and file format they need.
3. Send files without stressing about file size
One of the big pains in sharing files with journalists and other contacts is the restrictions on file size in emails. Normally this means using a third-party service like WeTransfer to share things.
Brandox's built-in share tool makes it easier than ever to quickly share your brand materials without having to worry about this issue.
Simply select all the files you want to share, type in the email address of the recipient, add a message if you wish, and click Send.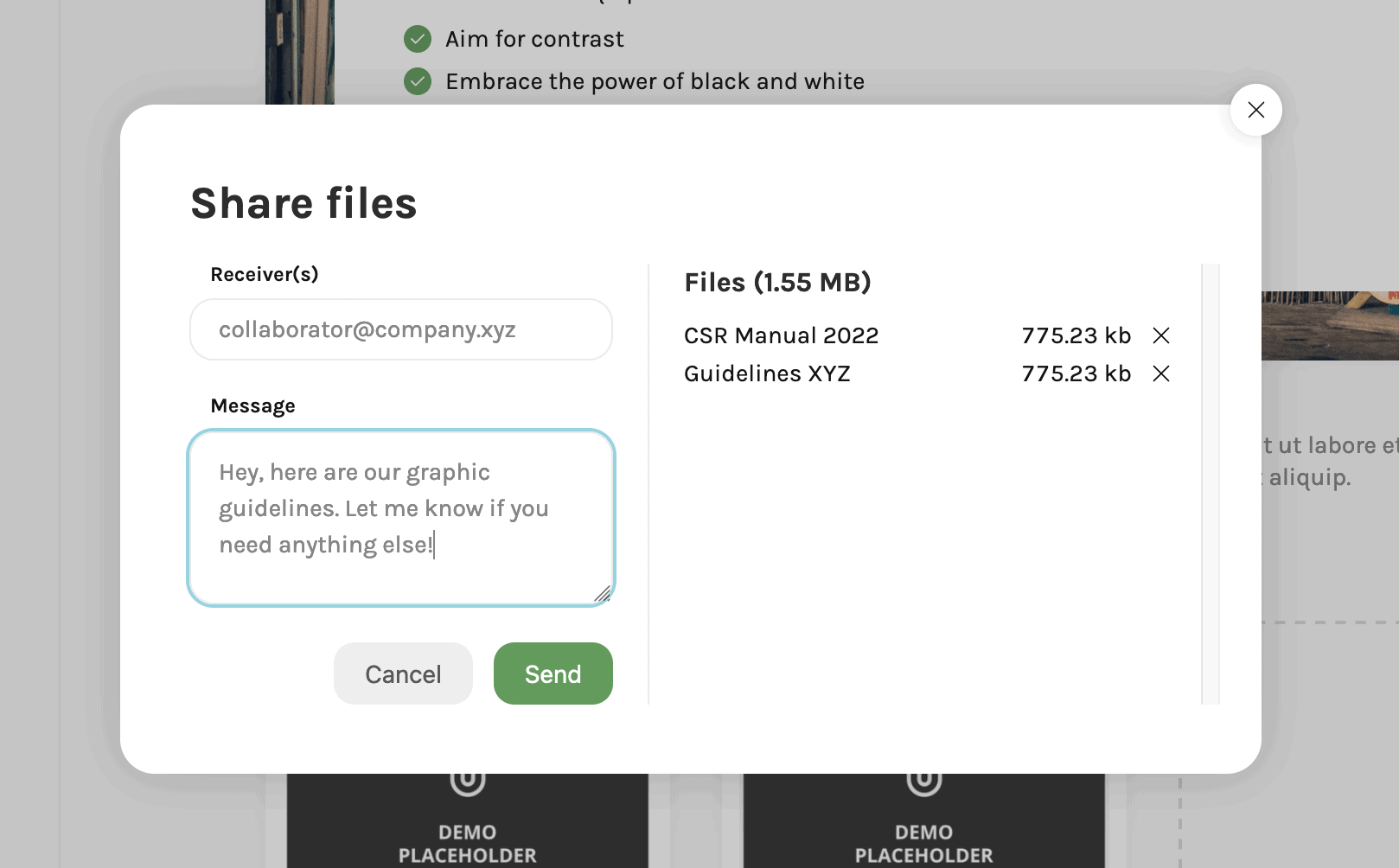 The person receiving the files will get a link that allows them to download all of the shared files at the same time. You can share multiple file formats at the same time, without any stress.
Learn more about our other features
Our most important feature is simplicity. We develop all features with the help of our users to ensure that Brandox remains simple yet powerful and always user-friendly.
Start a 14-day free trial to see how Brandox fits into your daily workflow. You can also check out reviews from our current users.