Can I manage multiple brands on a single brand page?
Brandox plans are structured to fit organizations at different stages of growth and with different needs. One question we've gotten frequently is "can I manage multiple brands on one page?"
Simple answer: Yes! You absolutely can.
Here are some best practices for managing multiple brands on a single brand page. But please note that it will be a lot easier for users on Pro and Enterprise plans.
1. Set each page section as a brand
With Brandox, you can have as many page sections as you like. The only limit is your storage space. That means you can set up each section to host materials from a different brand. One brand = one page section.
Then create subsections to further organize assets such as logos, images, videos, and more for each brand.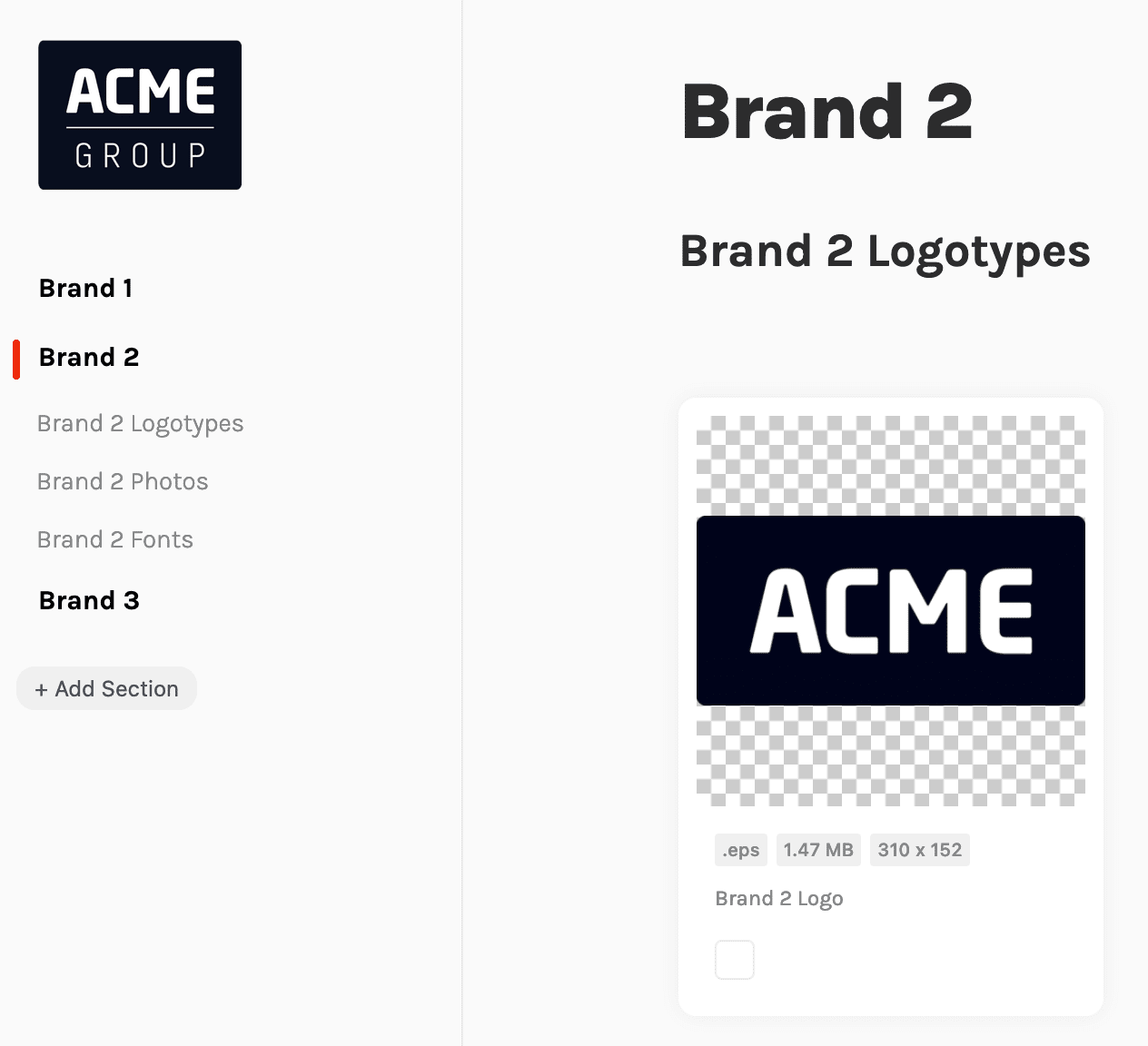 You can host different file formats in the same section or subsection, but it might be easier to keep things organized by separating the different asset types into their own dedicated subsection.

2. Invite other users to the page after setting permission levels
Go to Manage Users to add users to your brand page. Set whether they will have edit or view-only rights.
In this area, you can also set and update the sections each invited user can access. As a SuperAdmin, you can change these rights at any time.
Brandox does not limit how many users can be linked to a page, you can add as many people as you need to.
3. Set advanced permissions for each section
This is particularly important if you plan to invite clients and other external partners to your brand page. This step involves the advanced access feature which is only available for Pro and Enterprise subscriptions.
If you have this feature, be sure to set each section to "Only selected users and groups" before inviting people to the page.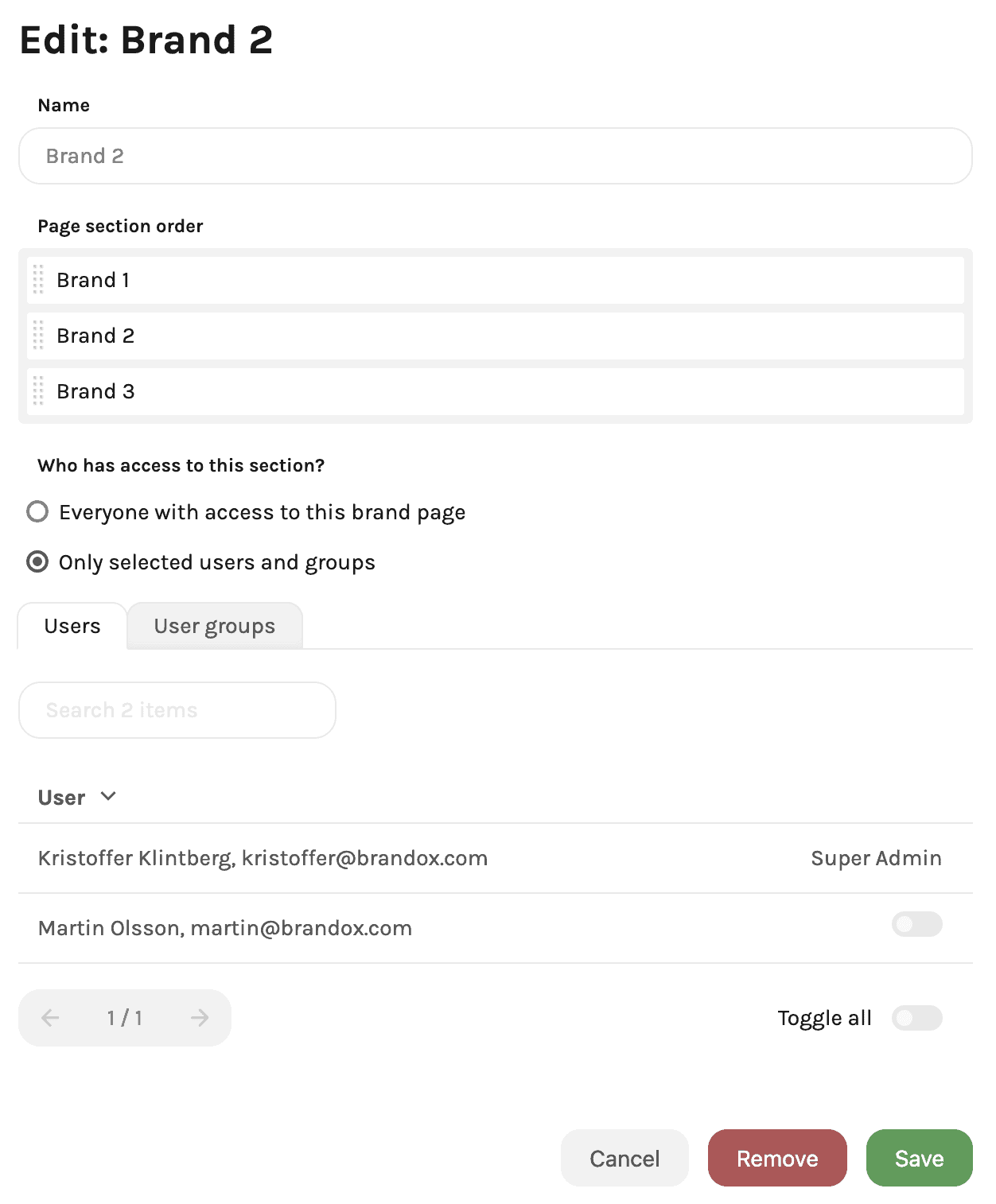 Hiding a section from a user or user group means they will not be able to see or access the section or the assets hosted in that section.
Note: This feature can only be used when the page is set to private in Page Settings.