How can I use the search and filter functions?
Brandox uses basic metadata such as format, filename, and labels to help you find your assets.
To search for files
Click on the magnifying glass icon in the top-right of your brand page.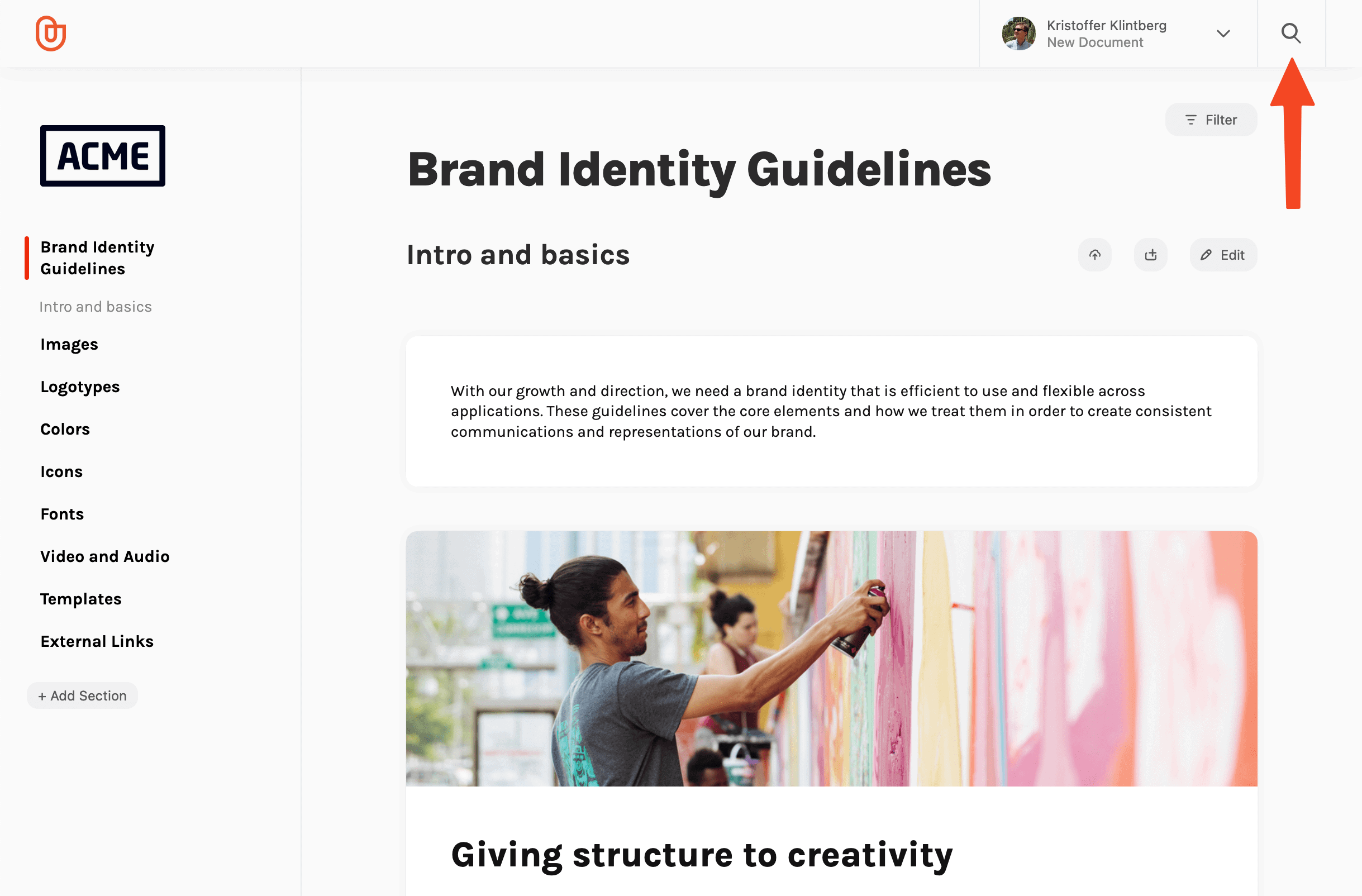 This opens the search bar. Type in the search term you feel is most relevant to find a file. When you're done with the search bar, click the x to return to your brand page overview.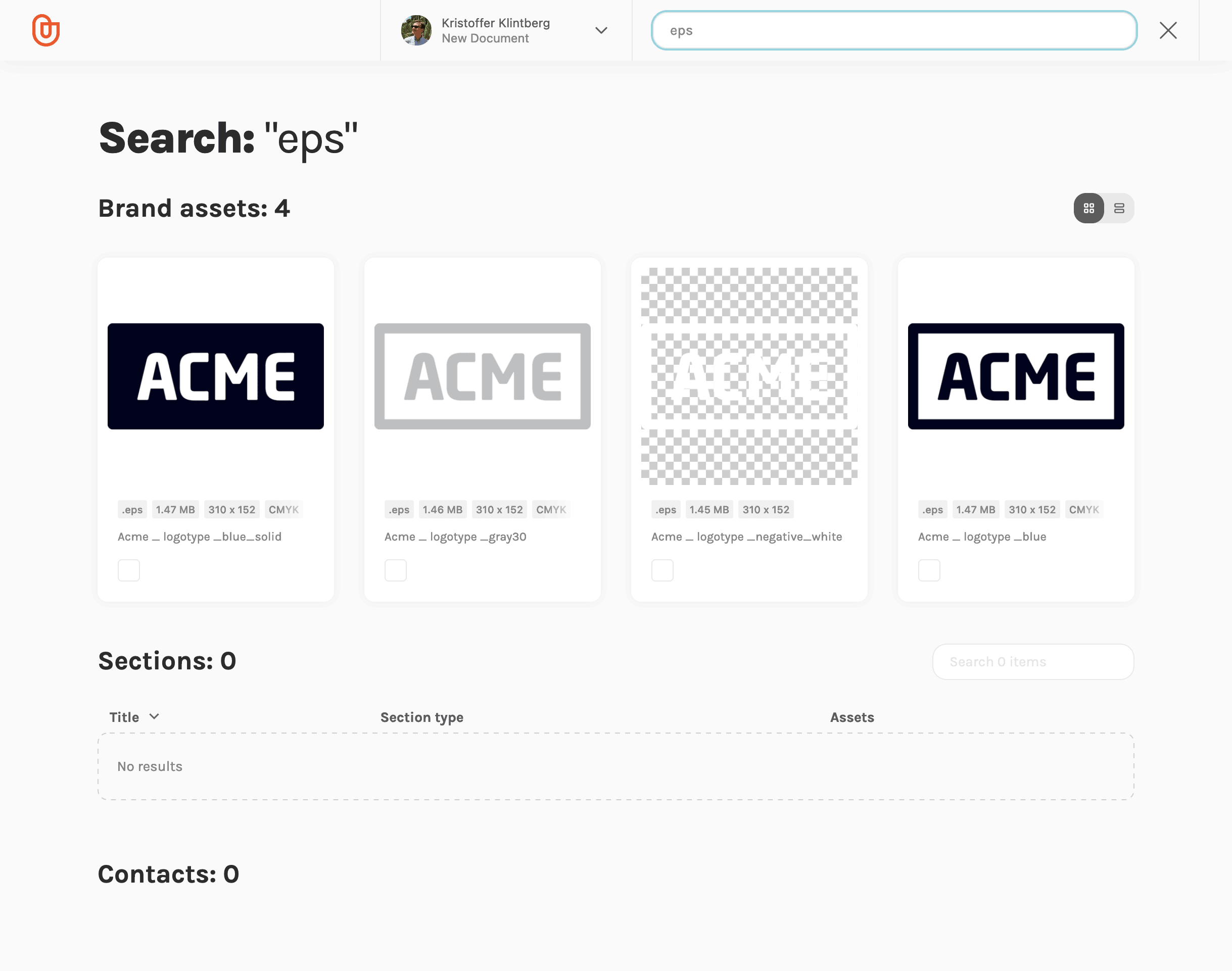 To filter your assets
Click the Filter button just below the search icon. This will open all the possibilities for filtering the assets in a page section.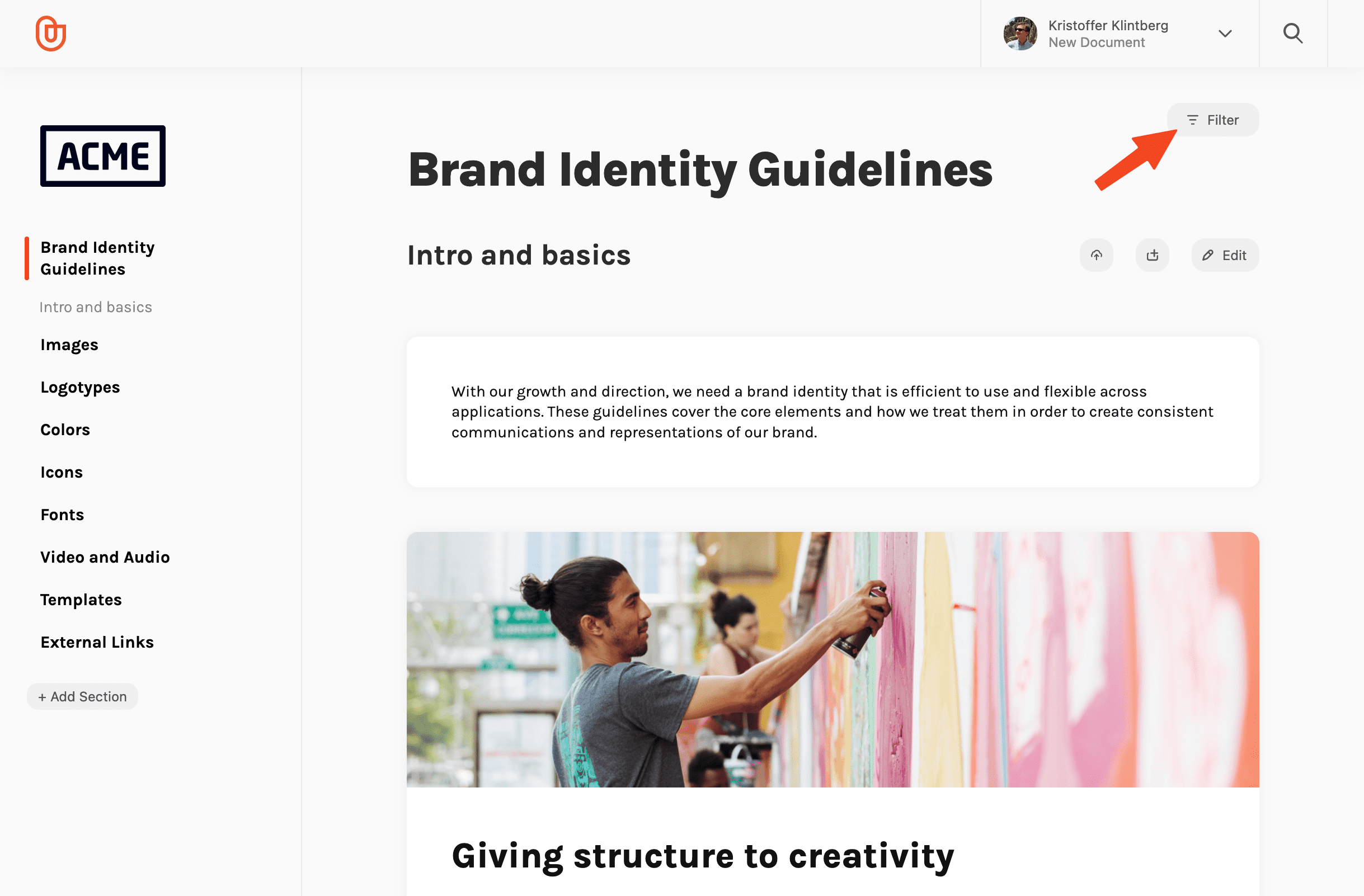 The filter options will be populated using the file formats of the assets in the page section and the labels/tags set. Use as many filter options as you need to find the right asset.